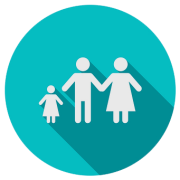 My husband and I started trying to have a child about 6 years ago. We went through 3 years of trying on our own before seeking help from my Gynecologist. I was then placed on Clomid for 4 months which did absolutely nothing for me. It was a very depressing time in our lives. Finally, after many years of disappointment we were referred to the Center for Reproductive Endocrinology and Infertility. My first experience with the staff at CCREI was incredible. Everyone there was so wonderful and caring and above all, knowledgeable about my situation. I immediately felt safe in the hands of Dr. Thiruppathi and his staff. We spent about 6 months trying to have a child with the help of fertility medications to no avail. In Jan. of 2004, Dr. Thiruppathi suggested that we try In-Vitro Fertilization. My husband and I thought it over and we jumped at the chance to increase our chances of having the child we had always dreamed of. I started the In-Vitro cycle in Feb. 2005 and by April 1st, I found out I was pregnant with our daughter, Kathryn Brooke. She is a healthy and happy baby and she brings joy to our lives everyday. When I look at my daughter, I think of how wonderful everyone at CCREI was and how much they all mean to me. I feel as though they are a part of my family, now and always. There is no better gift in the world than a child. They helped us to achieve our miracle baby and I will always be grateful to them.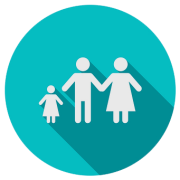 I never imagined that a doctor could be so warm and compassionate. Dr. Thiruppathi is the kindest doctor that I ever met. I had several infertility problems, but he fixed them all and was determined to find out the reason I still wasn't getting pregnant. He never gave up on me through the good times and bad, even when I was afraid we would have to give up. He was constantly showing me "the bright side of things". My husband used to say that whenever I got down, he was going to send me to Dr. Thiruppathi because he always made me feel better. His office staff is extremely kind and friendly also, and became like my second family.
I cannot say enough kind words about this man to do him justice. I would highly recommend him to anyone that needs fertility help. He truly cares about his patients and wants to help them. After almost three years of trying, I have now become pregnant (thanks to Dr. Thiruppathi's hard work and persistence). If Dr. Thiruppathi can help ME get pregnant, he can help anyone get pregnant!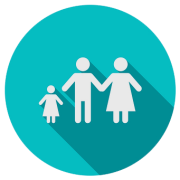 When my husband and I first met with Dr. Thiruppathi in the summer of 2002, we had almost given up hope of ever getting pregnant. I had already suffered through two ruptured ectopic pregnancies. After the second one, the doctors removed my right fallopian tube. Dr. Thiruppathi proposed surgery to clean up any scar tissue and to fix any other damage he could to my left tube. We then tried the stressful process of injecting hormones trying to get pregnant. Each month we tried we weren't successful. It was probably the hardest couple of months of our lives. We started considering going through with in vitro fertilization. We were one of the lucky couples to be fortunate enough to get pregnant on our first try. I think it was the happiest day of my life. My husband and I had tried so hard to get pregnant for five long years, and because of Dr. Thiruppathi and his kind and hard working staff, our dreams finally came true. Our son has been the best thing to ever happen to us. He brings us so much happiness and makes us laugh everyday. Much to our surprise, we got another dream come true. In August 2004 we found out that we were pregnant again. I also attribute this pregnancy to Dr. Thiruppathi and his great skill as a doctor. I don't believe I could have ever gotten pregnant on my own if he hadn't preformed surgery to repair all the damage on my tube.
My husband and I really can't express how thankful we are for everything Dr. Thiruppathi has done for us. We also could not have made it through all the rough times if it wasn't for his wonderful staff who were always so kind and friendly to us. Finally, we have to thank Denise for all of her support and friendship. I would definitely recommend Dr. Thiruppathi and the Columbus Center for Reproductive Endocrinology and Infertility to everyone.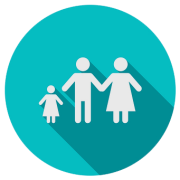 Infertility is such a difficult situation for a family that wants to have a child. I can not tell you how devastated I was when I was told "You will never get pregnant on your own."
I did without any medical intervention and had a miscarriage. That was even more devastating. That is when Dr. Thiruppathi and his staff came into our lives.
We tried a less aggressive route of achieving pregnancy at first but it did not work. After tests & surgery we were again told we would have to do In Vitro Fertilization. This time it was easier to accept because I knew Dr. Thiruppathi would be right there with us and assured us that everything would be just fine.
He NEVER gave up on us and ALWAYS had encouraging and uplifting thoughts for us. He wanted to see us be able to fulfill our hopes and dreams as well.
We achieved our dream, with his help, in December 2003. Not only did we get pregnant but with TWINS! Without Dr. Thiruppathi it would not have happened. Words cannot describe what he means to us.
Dr. Thiruppathi is a very caring compassionate person who truly wants to help fulfill your dreams.
I am hoping to come back for another miracle and there will be no one else I want to do that with more than Dr. Thiruppathi and his precious staff.